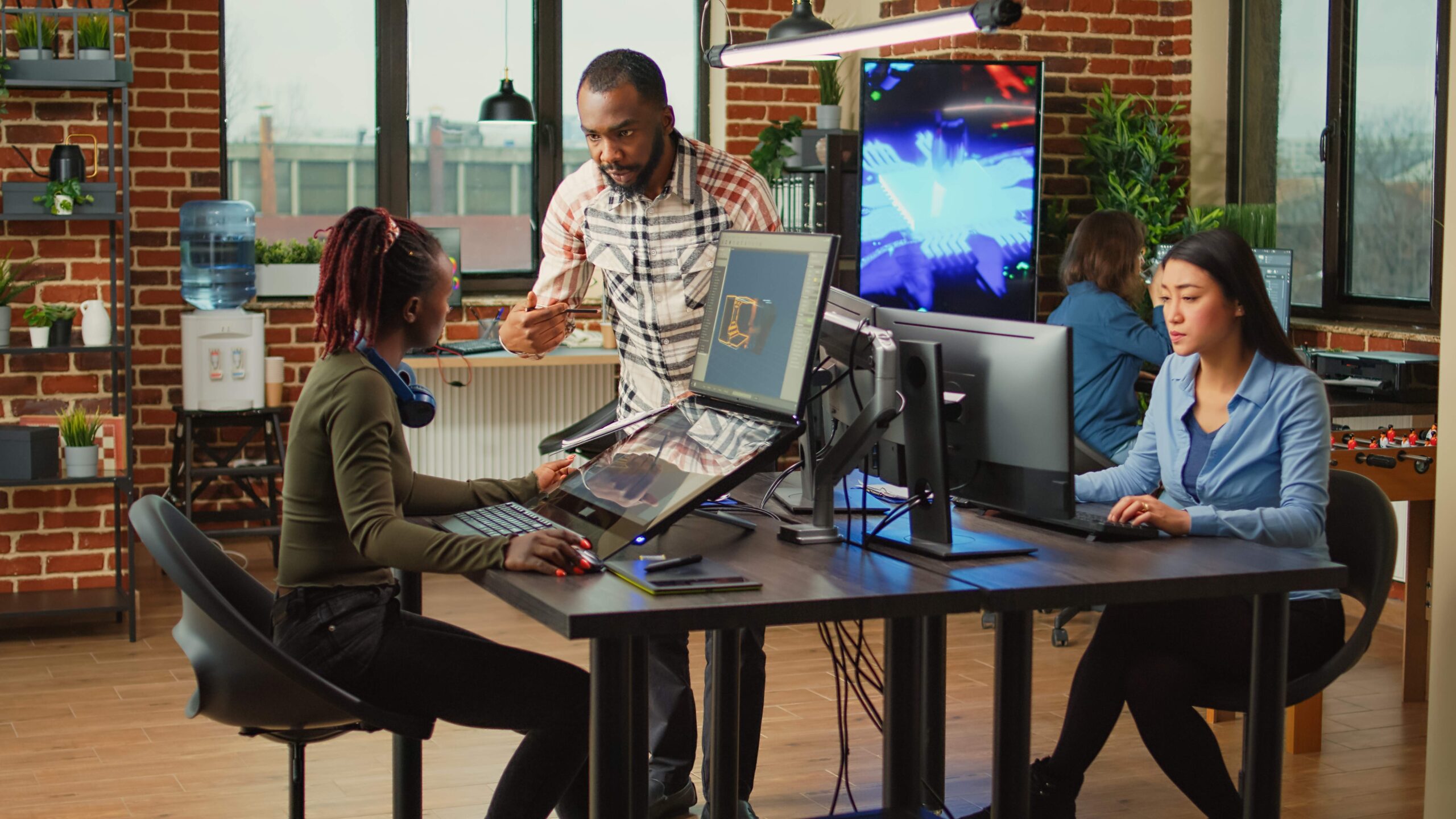 Content creation is just one of several services offered by GoBrig, a top digital and IT marketing business. Developing content is the procedure of making material that is interesting, useful, and appropriate for a specific audience. At GoBrig, we recognise the value of content creation in establishing a formidable brand identity and propelling company expansion. Our talented writers and content developers can help you capture the attention of your target demographic and position your company as a leader in your field.
Why is Content Development Important?
Building your company's reputation as an industry leader and establishing your brand through engaging content is essential. Providing useful information to your readers is a great way to gain their trust and lay the groundwork for a long-term relationship with them as clients. Website traffic and search engine rankings can both be significantly boosted with quality content. With the correct content strategy, you can boost website traffic, lead generation, and ultimately, sales.
Our Content Development Services
GoBrig provides content development services for a variety of clientele. Our content producers can design engaging material for websites, blogs, social media, and email newsletters. Our main content development services are:
Website Copy
Your website is your business's internet storefront, so it needs engaging, informative material. Our writers and content developers will learn about your business, audience, and value proposition. We'll then write SEO-optimized website material that attracts visitors and converts them into clients.
Blog Posts
Blogging engages readers and positions your company as an industry leader. Our writers will learn about your business and develop SEO-optimized blog content that engage readers. We'll write and edit your blog posts, helping you increase website traffic and search engine rankings.
Social Media Content
Our content producers can create compelling social media material for your audience, a crucial part of any content marketing campaign. We'll help you grow a loyal social media following by designing campaigns and postings.
Email Newsletters
Email newsletters keep customers informed and engaged. Our writers and content developers will help you build informative, interesting, and useful email newsletters. We'll create, design, and distribute your email newsletter.
Content Strategy
GoBrig understands that content development requires a content strategy. Our professionals will create a content plan for your business goals and audience. We'll analyse your industry, competition, and audience to create a content plan that meets your company goals.
GoBrig understands the importance of content generation in brand building and business growth. Our skilled writers and content producers generate high-quality, engaging, and useful material that engages your audience and gets results. Contact us today to see how our content development services may help your business succeed.

GoBrig, a digital and IT marketing agency, collaborated with PharmEVO, one of Pakistan's leading pharmaceutical companies, to create a unique and interactive content called "Connecting the Dots" for their brand Glavetica. This project was executed successfully by GoBrig's team, led by their experienced content developers. The Brand Manager of PharmEVO, Taimur Sultan, appreciated the idea and worked closely with GoBrig to create a complete marketing campaign around it.
Contact us today to begin your project and establish a unique and compelling presence in your market.