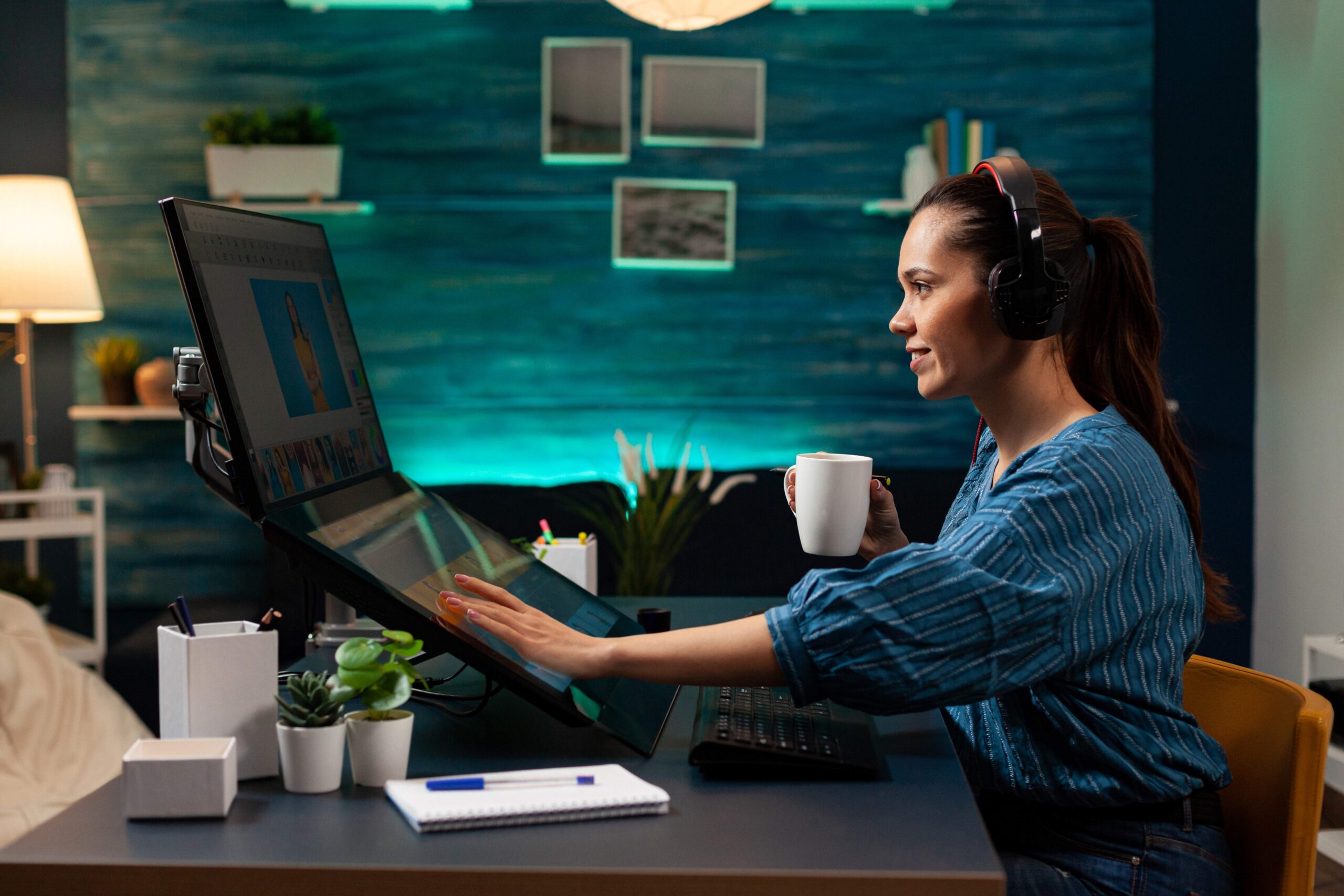 GoBrig is a well-known digital marketing agency that provides businesses with a variety of services to expand their online presence. Graphic design is one of the most important services offered by GoBrig. GoBrig's graphic design services can help businesses attain a visually appealing and professional brand image, which is more important than ever in today's digital age.
Graphic design is the creation of visual content to convey a message to a particular audience. The purpose of graphic design is to visually represent the message and values of a brand. This can be accomplished through the use of colour, typography, imagery, and layout, among other elements. The graphic designers at GoBrig are experts at utilising these elements to create designs that are not only visually spectacular but also align with the brand's overall goals and objectives.
Creating a consistent brand image is one of the primary advantages of utilising GoBrig's graphic design services. Consistency is essential for developing a recognisable brand, and the graphic designers at GoBrig can assist businesses in achieving this by creating a consistent look and feel for all marketing materials. This includes everything from social media posts to business cards and brochures.
Working with the graphic design team at GoBrig also allows you to distinguish out from the competition. In today's crowded digital landscape, it is essential to have distinctive and captivating visuals that grab the attention of prospective consumers. The designers at GoBrig use their expertise to create designs that not only appear great but also help businesses stand out from their competitors.
GoBrig tailors its graphic design services to the specific requirements of each client. This means that they take the time to comprehend the client's brand message, target audience, and overall objectives in order to produce designs that are not only aesthetically pleasing but also effective in attaining those objectives. Whether a business requires a new logo or a complete rebranding, the graphic designers at GoBrig have the skills and experience to deliver designs that exceed expectations.
GoBrig's graphic design services include logos, business cards, flyers, social media graphics, and website design, among other design elements. Additionally, they provide design services for packaging, signage, and other physical materials businesses may require. This means that businesses of any size can rely on GoBrig for all their graphic design requirements.
In addition to their design expertise, the graphic designers at GoBrig are also familiar with industry trends and best practises. This allows them to provide guidance and recommendations to businesses regarding the designs that will be most effective for their specific industry and target audience. They can also provide advice on how to optimise designs for various platforms and mediums, ensuring that marketing materials are maximised for businesses.
GoBrig's graphic design services are an indispensable element of any company's marketing strategy. They provide businesses with the ability to establish a consistent and visually appealing brand image, allowing them to distinguish themselves from competitors. With their design expertise and knowledge of industry trends, the graphic designers at GoBrig can assist businesses in achieving their marketing objectives and elevating their brand to the next level.

Reckitt Benckiser, a prominent FMCG company, collaborates with GoBrig to create effective designs for their HR branding and internal campaigns.
Reckitt Benckiser is a multinational consumer goods corporation that operates in over 60 countries and offers a wide variety of products, including health, hygiene, and home goods. As a market-leading brand, it understands the significance of a powerful and engaging brand image for both external and internal audiences.
Contact us today to begin your project and establish a unique and compelling presence in your market.